To introduce the sport of kayaking to the community in a safe and enjoyable environment
Participants will be taught the following technical skills of kayaking in order to equip them with knowledge to be able to paddle a kayak in a safe and proper manner.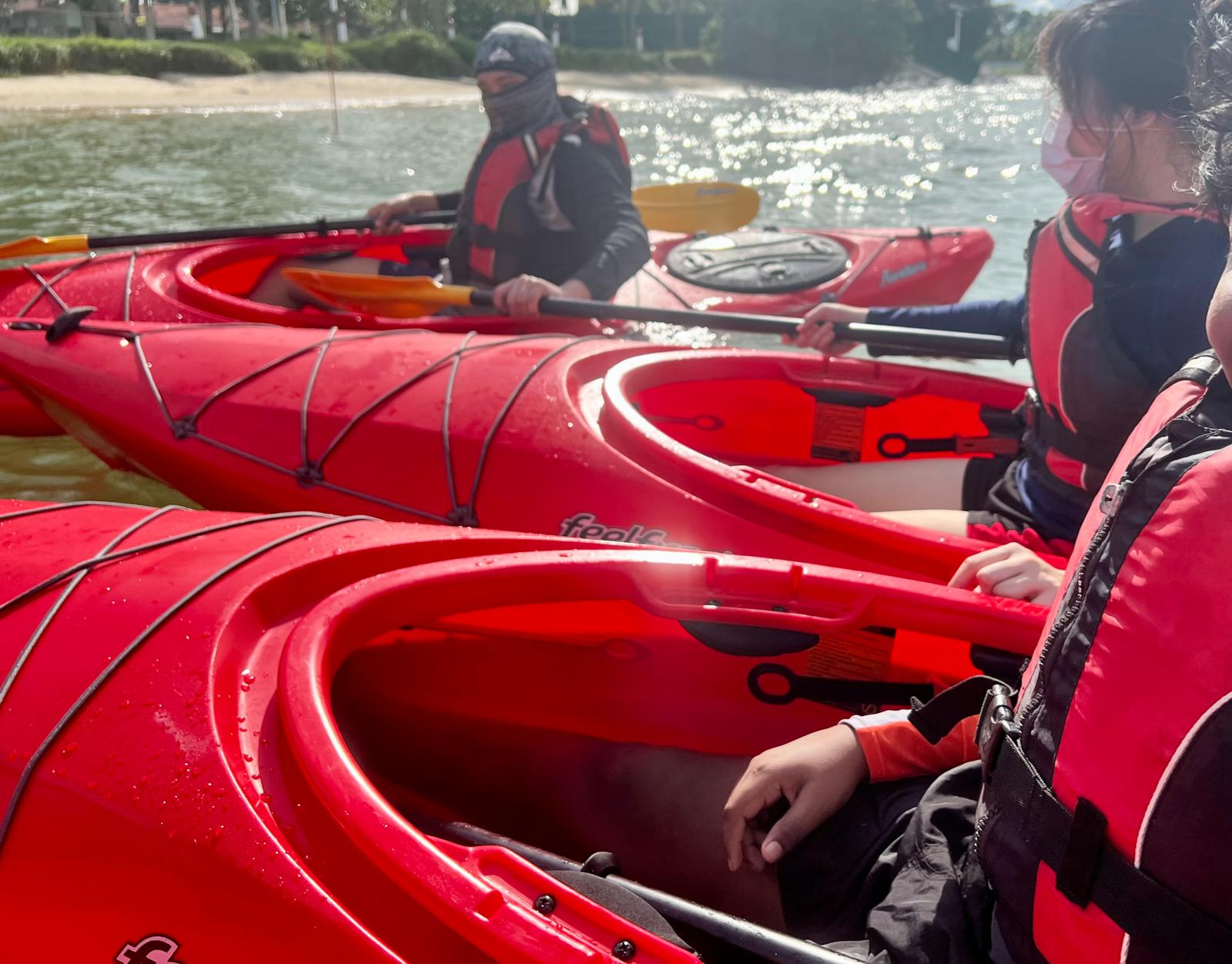 Location: Adventurepaddlers@Ohana Beach House
Address: 159W Jalan Loyang Besar, Singapore 507020
Technical Skills:
Lifting & Carrying
Launching & coming ashore
Embarking & disembarking
Forward paddle a circuit of 100m with directional control
Reverse paddle a circuit of 25m with directional control
Stopping
Forward & reverse sweep strokes
Planned capsize followed by swim ashore with retention of kayak and paddle
Emptying of water
Simple beginnings of moving sideways ('J' draw and classic draw)
Simple beginnings of stern rudder (going in a straight line)
Simple beginnings of low recovery
Rafted 'X' rescue
Environment: Coastal water
Pre-entry Requirement: Swimming 50 m with PFD (Minimum age 12 years old)
Course Duration: 12 hours. (2 X 6 hours session)
Type of Craft: Single seat closed cockpit kayak
Theory: Basic equipment, including features of a kayak Basic safety issues
Course fees: $85/pax (Minimum 5 pax in order for course to commence)
Things to bring for course:
Attire: Light fitting sports attire (long sleeves t-shirts, rashguards)
Footwear: water booty or sports shoes
Accessories: Water bottles, sun-screen, caps, sunglasses.